Product description
A natural sun tanning oil for children and adults and which is suitable for all skin types. Contains virgin raspberry oil, carrot oil, bio beeswax and zinc oxide. These components effectively absorb or reflect ultraviolet (UV-A and UV-B) sunlight and thus help protect your skin from sunburn. In addition, this oil contains a large amount of beneficial skin friendly ingredients that hydrate, regenerate and protect your skin from external influences. Our sun tanning oil has a SPF factor of 25+, which means that it blocks 96% of UV radiation.
In our sun tanning oil we use the highest quality cold-pressed virgin raspberry oil. This oil is one of the highest quality vegetable oils in general. It has a high content of regenerating and protective ingredients: alpha and gamma tocopherols (vitamin E), vitamin A, omega-3 and omega-6 fatty acids. These ingredients provide excellent antioxidant activity. High vitamin E levels play an important role in regenerating and conditioning the skin. This oil contains more than 80% of essential fatty acids. Omega-6 fatty acids typically form 50% to 60%, and together with Omega-3 fatty acids, they reduce the effects of oxidative stress on the skin.
Raspberry oil is rich in alpha-linoleic acid, which has strong anti-inflammatory and healing benefits for rashes, eczema, psoriasis and other skin diseases. It creates a lipid barrier that provides skin protection and moisture retention within the skin. Raspberry oil is ideal for dry, tired, mature and damaged skin.
Our carrot oil is actually a carrot macerate that is made by macerating the roots of carrots in sunflower oil. It is rich in beta carotene, vitamins A, B, C, D and E. It contains bioflavonoids, all the luteolin derivatives and antioxidants that are especially effective in fighting skin cancer. Carrot oil is excellent for protecting the skin against sunlight thanks to its high beta carotene content. It is also beneficial for dry, aging or wrinkled skin while regenerating and hydrating the skin. It effectively kills a wide range of bacteria and fungi that can cause skin diseases.
Beeswax is an excellent remedy and prevention from many skin conditions, including eczema to acne. It is also effective in protecting against sunlight, reducing the effects of sun rays on your skin and treating any sunburns that may already occurred on your skin. It is rich in vitamin A; it has a hydrating effect, anti-inflammatory and antiseptic properties, promotes the growth of skin cells and thus leads to healthy and supple skin. The anti-allergenic and germicidal antioxidant effects of beeswax create natural protection against harmful UV radiation.
Zinc oxide is a fine, crystalline, white powder that forms a protective layer on the skin. It provides broad-spectrum protection against sunburn, which prevents burns, even if you have very sensitive skin. It also helps to reduce skin inflammation associated with rash, allergies or irritation, provides protection from skin cancer and helps to regenerate the skin after injury or burns. The zinc oxide used in our tanning oil does not contain any nanoparticles. It creates a physical barrier against broad-spectrum ultraviolet radiation (UV-A and UV-B) on the skin. Unlike titanium dioxide, it does not produce free radicals when absorbing sunlight but absorbs UV radiation through an electron excitation process. The UV energy is then released in the infrared region in the form of heat.
Store in a dry and dark place away from direct sunlight. We recommend storing all products at temperatures below 22 °C.
---
Use
Apply the oil on the skin and spread evenly over the entire body. Repeat the application as needed. The oil contains no irritants, therefore it is suitable for use on the face, around the eyes and the lips. It is suitable for all skin types and for both adults and children.
---
Ingredients
Raspberry Seed Oil, BIO Beeswax, Organic Sunflower Oil, Zinc oxide, Beta-Carotene, Natural vitamin E.
---
Country of Origin
Slovakia.
---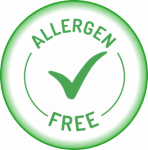 ---
Producer

Tuli A Tuli Laboratories s. r. o., Pezinská 5104, Malacky 901 01