Product description
A natural skin cream that delivers a soft and luxurious sensation to your skin. It has smoothing and emollient effects and helps to protect the skin. It is enriched with vitamins A, B1, B2, D and E and does not contain any silicones, parabens or sulfates.
100% natural Melissa essential oil, with its typical scent, has healing effects on the skin, soothes, refreshes and cleanses. It treats acne, skin rash and eczema. It has antibacterial effects while soothing and toning the skin.
This luxurious body cream contains various natural oils and butters rich in skin friendly minerals, vitamins and fatty acids.
Avocado oil - particularly rich in vitamins A, B1, B2, D and E
Coconut oil - helps protect the skin from external influences
Olive oil - an excellent emollient oil that is high in oleic acid and vitamin E.
Organic palm oil - rich in vitamins A & E
Shea Butter - adds a soft and luxurious feel to the skin
Sunflower oil - a high fatty acid variety, characterized by good stability and emollient properties
Hemp oil - is rich in Omega 3 and Omega 6 unsaturated fatty acids, has anti-inflammatory and hydrating effects, helps with acne, dry skin, skin injuries, as well as in the regeneration of burns.
Our cream contains organic rose water, which comes from the world-famous Rose Valley in Bulgaria. It has undeniable benefits on all types of skin. Soothes and cools sensitive and irritated skin. It rejuvenates, cleanses, degreases, softens and softens the skin. It revitalizes and beautifies mature skin. Rose water is filled with antioxidants and vitamins, so it helps prevent signs of aging while nourishing the skin. Rose water also has natural antiseptic, anti-inflammatory and antibacterial properties.
Store in a dry and dark place away from direct sunlight. We recommend storing all products at temperatures below 22 °C.

---
Use
Apply the cream to a thoroughly cleansed skin and gently massage it into your skin using upward, circular motions. Apply the cream on your face, neck and shoulders and, thanks to our unique and delicate composition, it is also suitable for application around the eyes. The cream meets the attributes of both day and night cream and is designed for all skin types.
---
Ingredients
Water, Organic (BIO) Rose Flower Water, Organic Shea Butter, Organic Extra Virgin Olive Oil, Organic Cold Pressed Avocado Oil, Organic Sunflower Oil, Natural Emulsifying Wax, Organic Coconut Oil , Organic Palm Oil , 100 % Melissa essential oil, Organic Hemp Seed Virgin Oil , Phenoxyethanol, Plantaserve P Preservative.
---
Country of Origin
Slovakia.
---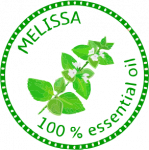 ---
Producer

Tuli A Tuli Laboratories s. r. o., Pezinská 5104, Malacky 901 01
INGREDIENTS
Water, Rosa Damascena Flower Water, Butyrospermum Parkii Butter, Olea Europaea Oil, Persea Gratissima Oil, Helianthus Annuus Seed Oil, Emulsifying Wax (Cetearyl Olivate & Sorbitan Olivate), Cocos Nucifera Oil, Elaeis Guineensis Oil, Melissa Officinalis Leaf Oil (Geraniol, Citronellol, Citral, Eugenol, Farnesol), Cannabis Sativa Seed Oil, Phenoxyethanol, Caprylyl Glycol, Propylene Glycol.
---