Product description
Let nature's touch hydrate and soften your hands. Our handmade bar soap, Beloved, is made by the cold process. Enriched with Lavender, Ylang, Patchouli and Orange essential oils, together with Shea Butter and French Pink clay. The resulting rich, creamy lather with its refreshing aroma is a skin care essential.
French pink clay exfoliates dead skin cells, leaving your skin healthy and glowing.
Shea Butter is suitable for all skin types and leaves skin hydrated. Despite being an oil based ingredient, it is fast absorbing and doesn't leave your hands feeling oily. Additionally, sheabutter is also anti-inflammatory.
Patchouli has a sweet, woody fragrance. This oil has been used in love potions for centuries. Has relaxing and uplifting effects.
Lavender has a fresh and calming flowery fragrance. Calms down the body and mind and relieves stress from head to toe.
Orange has a sweet, citrusy, fresh fragrance that evokes feelings of euphoria, peace and creativity. Evokes a feeling of warmth.
Ylang Ylang has a strong floral, sweet fragrance. This oil promotes feelings of inner peace and joy.

Weight 100g

---
Use
Avoid contact with eyes.

---
Ingredients
Organic Shea Butter, 100 % Orange Essential Oil, 100 % Lavender Essential Oil, Cinnamomum Zeylanicum Leaf Oil , 100 % Pogostemon Cablin Leaf Essential Oil, French pink clay.
---
Country of Origin
Slovakia.
---
---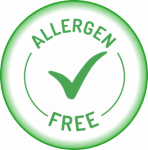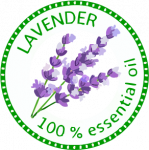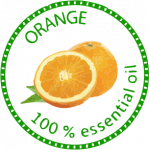 ---
Producer

Tuli A Tuli Laboratories s. r. o., Pezinská 5104, Malacky 901 01
INGREDIENTS
Butyrospermum Parkii Butter, Citrus Sinensis peel Oil Expressed (Citral, Limonene, Linalool), Lavandula Angustifolia Oil (Geraniol, Limonene, Linalool), Cinnamomum Zeylanicum Leaf Oil , Pogostemon Cablin Leaf Oil, Montmorillonit, Illite.
---
Use
---
Avoid contact with eyes.

List of allergens
A list of allergens that may cause a skin allergic reaction in some sensitive individuals. Pursuant to Section 49 of the European Parliament and Council Regulation (EC) 1223/2009 on cosmetic products.
---
Benzyl alcohol
Benzyl alcohol is a pure colorless organic alcohol that has excellent preservative, antimicrobial and antibacterial properties. It naturally occurs in several essential oils.
Benzyl salicylate
Geraniol
Geraniol is a natural colorless substance that is found in a wide range of essential oils. It has a sweet floral scent that is similar to the scent of rose.
Isoeugenol
Farnesol
Farnesol is a natural organic compound-acyclic sesquiterpene alcohol. It is a colorless hydrophobic liquid. It naturally occurs in several essential oils. It has antibacterial, chemopreventive and antitumor effects.
Eugenol
Eugenol is a natural phenylpropene, a colorless to pale yellow aromatic oil that is present in some essential oils. It has a pleasant, spicy flavor after a clove. It has significant antiseptic and analgesic effects.
Benzyl benzoate
Benzyl benzoate is a clear, colorless organic compound with a weak balsamic odor. It is naturally present in the essential oils such as ylang ylang, palisander and cinnamon. It has therapeutic benefits and is safe when used in small quantities.
Linalool
Linalool is a molecule that is naturally present in almost all essential oils, in lesser or greater concentration. It is a colorless compound with a fresh, sweet floral scent.