Product description
Shea butter is a yellow fat obtained from the nuts of the African Shea tree (Vitellaria paradoxa). Known for its beneficial effects on human skin and hair, Shea butter can help with some of the most common skin problems such as inflammation, burns and wrinkles. Today, Shea butter has a wide range of uses, especially in the cosmetics industry. Due to its anti-inflammatory and antioxidant properties, Shea butter is usually found in products like moisturizing facial and body creams and hair conditioners. In addition to being an important part of many cosmetic products, Shea butter is used in the pharmaceutical industry to treat conditions like acne, eczema, psoriasis and arthritis.
It is composed of a number of fatty acids, including oleic acid, stearic acid, linoleic acid and palmitic acid. Natural Shea Butter contains vitamins A and E, which are the main factors responsible for the moisturizing effects of Shea butter on the skin.
Vitamin A: acts as a skin regulator; being able to slow down the turning of immature skin cells to mature and has the ability to repair various skin defects such as wrinkles and acne.
Vitamin E: It is one of the most important skin protectors, slowing down the natural skin aging, smoothing out wrinkles, healing the skin, preventing scarring and acting anti-inflammatory.
Oleic acid: A fatty acid, mostly found in vegetable oils. It is commonly used in cosmetic products such as moisturizing soaps and creams.
Stearic acid: A fatty acid present in animal and vegetable oils. It is used as a lubricant in various cosmetic products.
Linoleic acid: An anti-inflammatory fatty acid that prevents acne.
Palmitic acid: A fatty acid with lubricant properties commonly used in hair care.
Arachidic acid: This fatty acid comprises the smallest amount among others in Shea butter. It is also used in cosmetic products as a moisturizer.
Store in a dry and dark place away from direct sunlight. We recommend storing all products at temperatures below 22 °C.
---
Ingredients
Organic Shea Butter.
---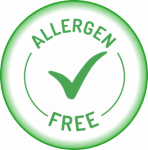 ---
Producer

Tuli a Tuli- Aureus Services, s.r.o.,
Duklianskych hrdinov 381/3, 901 01 Malacky.
INGREDIENTS
Butyrospermum Parkii Butter.
---
Way of use
---
The application we use for oils also applies to body butters. To fully utilize the potential of body butter, it must always be applied onto damp skin (this is always the case for any oil or butter). Therefore, it's important to keep your skin from drying out. Butter (containing oils and fatty acids) has the attribute of forming a protective barrier on the surface area of the skin, through which it does not allow moisture to penetrate into the skin and vice versa. Therefore, when body butter is applied to moist skin, the skin remains healthy and hydrated. In this way, butter and oils regulate the moisture balance. Ideally, it can be applied directly after a shower for maximum absorption. 
List of allergens
A list of allergens that may cause a skin allergic reaction in some sensitive individuals. Pursuant to Section 49 of the European Parliament and Council Regulation (EC) 1223/2009 on cosmetic products.
---
Allergen free